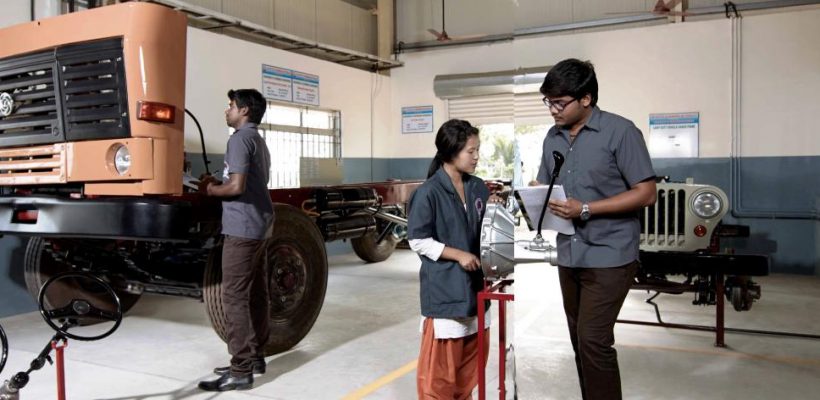 The Dept. of Automobile Engineering is run by qualified and experienced faculty and caters to the business hunger for automobile engineering, which in turn is fueled by capacity expansion and increasing demand for all things automotive.
Well-established laboratories and excellent infrastructure assists in training students to design, develop, manufacture, and repair any kind of automobile.
Increasing concern for pollution and fuel efficiency, enable our engineers set standards of quality that comply with stringent Euro efficiency norms.
The automobile engineering course covers development (construction, calculation and testing), fabrication and observing the functionality of road and rail vehicles.
Our engineers develop car bodies and buildups, with aggregates like engines, clutches, gears and steering. They are trained to design according to the principles of aerodynamics and stylistics, as well as functionality, safety, resource utilization and the economy.
The department is planning to start SAE and ISTE clubs, in addition to a slew of technical activities, with assistance from experts working at reputed commercial organizations.
Our Faculty
| | | |
| --- | --- | --- |
| S.NO. | NAME OF FACULTY | Designation |
| | | |
| | | |
| | | |