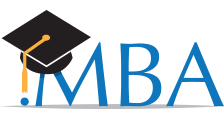 The Department of Master of Business Administration serves as a gateway to the high-profile world of management. We interface students with various background to the competitive world, and infuse them with sufficient knowledge to take any business challenges.
The curriculum has been carefully designed to balance theoretical knowledge with practical skills. As per the Anna University norms we are offering professional electives in the following streams, Namely Finance, Human Resource, Marketing, Operations and Systems. It provides managers with problem solving frameworks applicable to their work.
The classroom pedagogy involves the Case Study Methods, Group Discussions, Role-Play, Business Games and Workshops. The students are encouraged to actively participate, and challenge themselves in the learning process. Apart from the curriculum prescribed by Anna University, special care is taken to provide the requisite skills to the students, enabling them to pursue their career goals. As an effort in this direction we offer value added programs through Training and placement cell to enhance their technical and communication skills which is more useful to place in the reputed organizations.