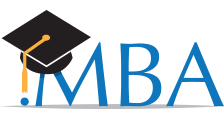 The Department of Master of Business Administration serves as a gateway to the high-profile world of management. We interface students with various background to the competitive world, and infuse them with sufficient knowledge to take any business challenges.
The curriculum has been carefully designed to balance theoretical knowledge with practical skills. As per the Anna University norms we are offering professional electives in the following streams, Namely Finance, Human Resource, Marketing, Operations and Systems. It provides managers with problem solving frameworks applicable to their work.
The classroom pedagogy involves the Case Study Methods, Group Discussions, Role-Play, Business Games and Workshops. The students are encouraged to actively participate, and challenge themselves in the learning process. Apart from the curriculum prescribed by Anna University, special care is taken to provide the requisite skills to the students, enabling them to pursue their career goals. As an effort in this direction we offer value added programs through Training and placement cell to enhance their technical and communication skills which is more useful to place in the reputed organizations.
Vision & Mission
Department Vision
Imparting quality management in excellence of education, training and research inculcating robust values so as to ensure our students being responsible citizens.
Department Mission
M1: To implant humanitarian qualities and attitudes in students to build them into global managers.
M2: To create employability and self actualization.
M3: To develop the entrepreneurial skills among the students.
M4: To inculcate value system in students to adhere to professional ethics in corporate governance.
M5: To create awareness among the students non economic factors.

Program Educational Objectives (PEOs)
PEO1: Business Core Understanding: To have a thorough understanding of the core aspects of the business.
PEO2: Real Time Application: To provide the learners with the management tools to identify, analyse, and create business opportunities as well as solve business problems.
PEO3: Holistic Approach: To prepare them to have a holistic approach towards management functions.
PEO4: Inculcating Ethical Practice: To inspire and make the students practice ethical standards in business.

Programme Outcomes (POs)
PO1: Application of Business Acumen: Ability to apply the business acumen gained in practice.
PO2: Understanding & Solving Issues: Ability to understand and solve managerial issues.
PO3: Effective Communication & Negotiation: Ability to communicate and negotiate effectively, to achieve organisational and individual goals.
PO4: Setting & Attaining Targets: Ability to understand one's own ability to set achievable targets and complete them.
PO5: Fulfilling Social Outreach: Ability to fulfill social outreach.
PO6: Accepting Challenging Assignments: Ability to take up challenging assignments.
PO7: Continuous Professional Development: Ability to upgrade their professional and managerial skills in the workplace.
PO8: Learning from Adversities: Ability to learn from managerial challenges, and to formulate decisions in a dynamically unstable environment.
MBA Lecture Videos
| | | |
| --- | --- | --- |
| S.No. | TOPIC'S | VIDEO LINK |
| 1 | BA4201 Quantitative Techniques In Decision Making By Ms.V.Chandraleka (Assistant Professor/MBA) Topic: Inventory Models | VIEW |
| 2 | BA4202 Financial Management By Dr.A.S.Kannan (Professor/MBA) Topic: Finance Research Paper Presentation) | VIEW |
| 3 | BA4203 Human Resource Management By Mr.M.Tamil Arasu (Assistant Professor/MBA) Topic: Motivation Theories in HRM | VIEW |
| 4 | BA4204 Operations Management By Dr.B.Krishna Kumar (Professor/MBA) Topic: | VIEW |
| 5 | BA4205 Business Research Methods By Mrs.D.Durga (Assistant Professor/MBA) Topic: Research Process | VIEW |
| 6 | BA4206 Business Analytics By Mrs.P.Chitra (Assistant Professor/MBA) Topic: Business Analytics Terminologies | VIEW |
| 7 | BA4207 Marketing Management By Mr.N.Syed Rasool (Assistant Professor/MBA) Topic: Consumer Buying Behaviour | VIEW |