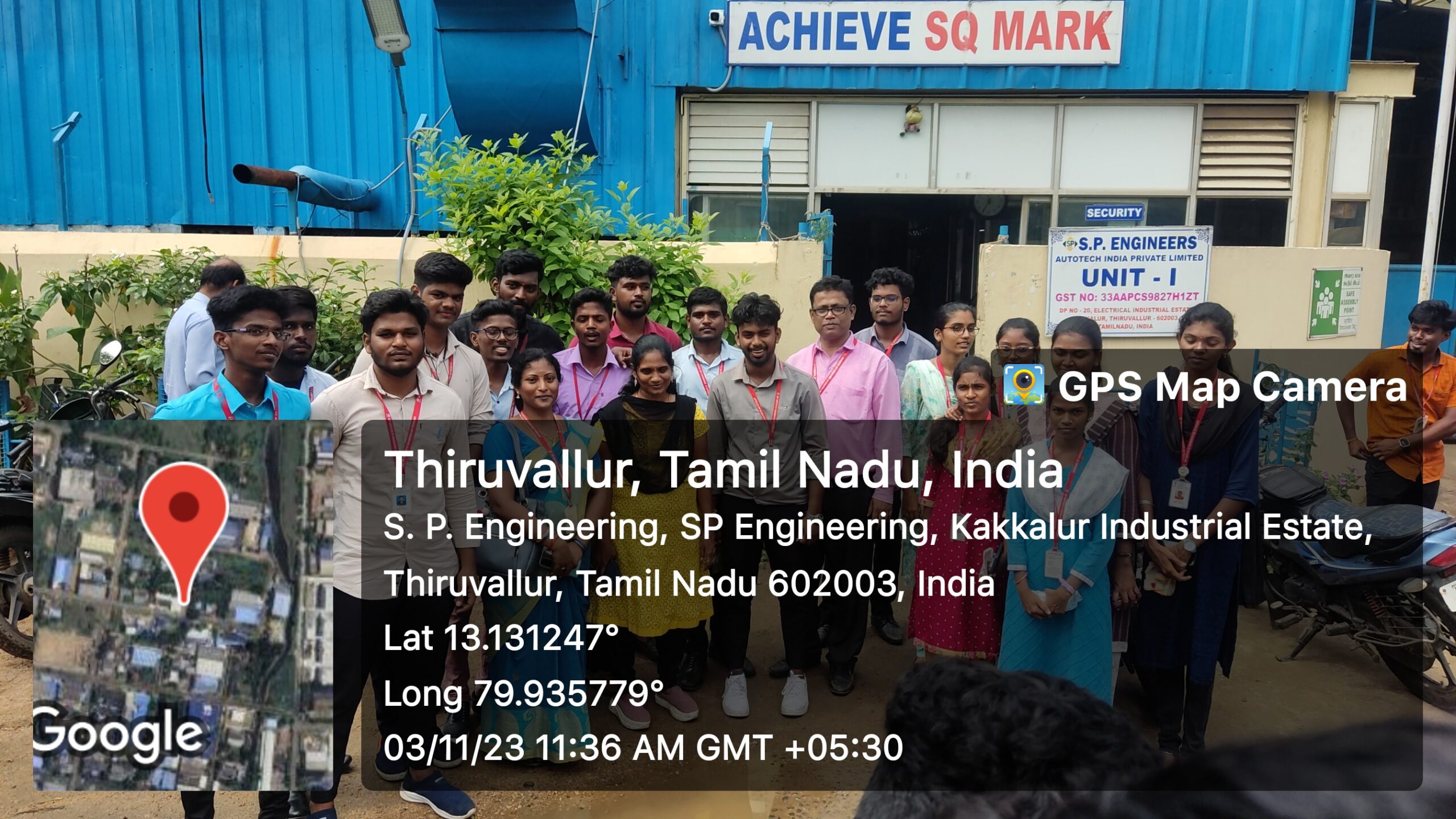 Sp Engineers Autotech India Private Limited, Kakkalur Industrial Estate, Thiruvallur
Department Of EEE Organized An Industrial Visit For II, III & IV Year EEE Students To "Sp Engineers Autotech India Private Limited, Kakkalur Industrial Estate, Thiruvallur"
"The force that lights the world – Electrical Engineering"
EVENT OUTCOME:
Students have gained a lot of real industrial exposure in the field of automobile.
Students gained knowledge on production of Automobile Parts & Assembly, Material handling equipment's, Storage racks and Trolleys, Structural fabrication, Solar under structure products & Special fabrication as per customer needs, laser cutting & robotic automation.
Students gained awareness on quality production, quality management, product development team, logistics, sales & service section.