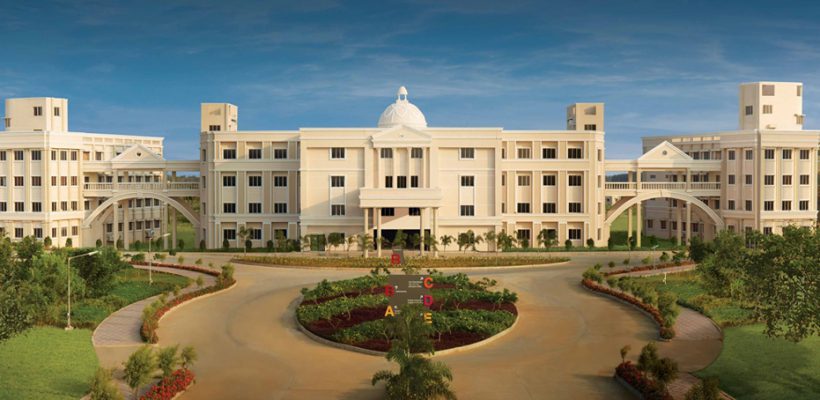 GRT Institute Of Engineering and Technology
GRT Institute of Engineering and Technology has become the crown jewel in the field of technical education since its inception. The institution was promoted by GRT Mahalakshmi Charitable Trust and is governed by visionary extraordinaire philanthropist Shri. G. Rajendran, since 2010 whose contribution to the Indian Jewel Industry and Tourism and Hotel Industry remains outstanding.
Located on the Chennai-Tirupathi Highway near Tiruttani, GRTIET is perched amidst a sprawling 87-acre plot where 24.25 acres is dedicated for the institution, with a robust contemporary architecture befitting global standards.
Approved by AICTE, New Delhi and affiliated to Anna University, the institution has dawned as a present day doyen of Engineering Education. The institution aims at moulding students into technologically sound, efficient, creative and responsible global citizens capable of engaging with next generation challenges.
GRTIET is run by a team of eminent educationists whose dedication, commitment and expertise impart quality education, blended with a contemporary, yet pragmatic touch.
INSTITUTE VISION AND MISSION
INSTITUTE VISION
To be at the forefront of technical education, turning out high quality engineering and technical manpower to meet global needs, through academic excellence, stimulating a research-oriented ambience and inspiring teaching.
INSTITUTE MISSION
M1: Inculcating a culture of quality in all spheres of teaching and learning.
M2: Providing fully equipped state of the art infrastructure and facilities.
M3: Creating an academic ambience for students to realize their dreams.
M4: Practicing innovative and interactive teaching in theory and practice across curriculum.
M5: Implementing placement and training activities for holistic development, from year one onwards.
M6: Generating a future – ready culture, that embraces challenges and acts as a change catalyst.