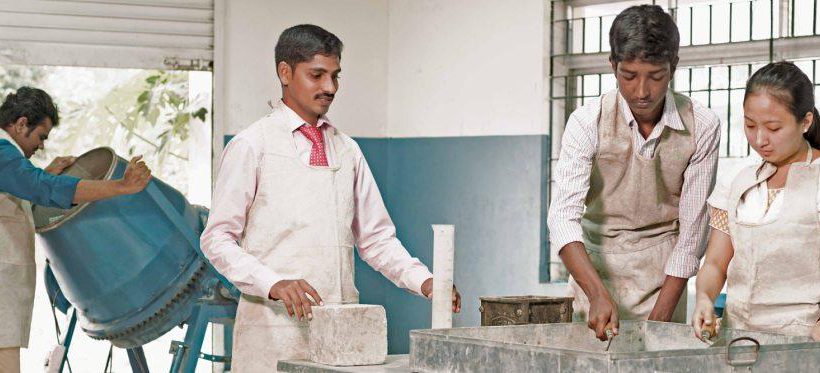 Civil Engineering is a professional Engineering discipline that deals with the Design, Construction, and maintenance of the physical and naturally built environment, including works like Roads, Bridges, Canals, Dams, and Buildings. Civil Engineering is the oldest Engineering discipline after military Engineering.
In GRTIET, Civil department was established in the year of 2009 with an aim of promoting high quality education in the field of Civil Engineering. Dynamic, Experienced and committed faculty with more accountability is strength of the department.
The classrooms are well designed rooms that incorporate everything needed for a pleasant learning atmosphere. The wide spacious classrooms contain a white board and also a projector that is used for teaching so a professor can switch to different modes of teaching.
Laboratories are well equipped with modern facilities. Besides this, State-of-the art equipment and different flavours of structural engineering software, GIS software are being exploited to inculcate professional skills.
The Department also encourages its students to engage in extra-curricular and co-curricular activities to bring out their inherent talents and to develop team spirit and organizational skills.