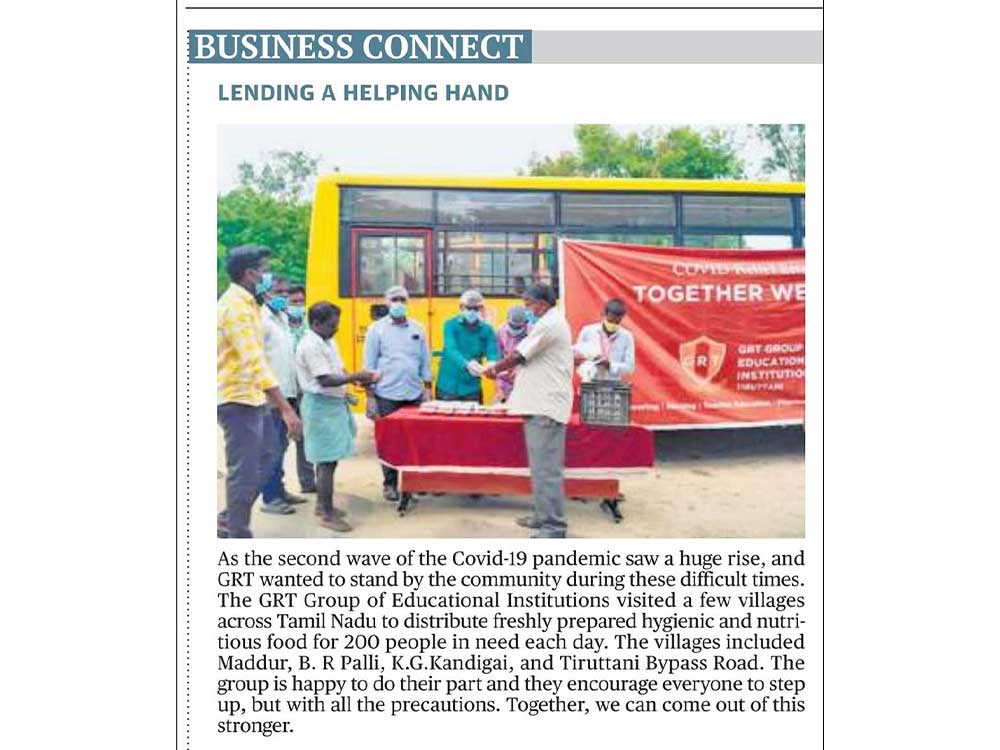 covid – free food distribution
As the second wave of the COVID-19 pandemic saw a huge rise, we wanted to stand by our community during these difficult times.
We at GRT Group of Educational Institutions visited a few villages across Tamil Nadu to distribute a freshly prepared hygienic and nutritious Foods for 200 people in need each day .
The villages include Maddur, B.R Palli, K.G.Kandigai, and Tiruttani Bypass Road.
We are happy to do our part and we encourage everyone to step up, but importantly stay safe. Together, we can come out of this stronger.